Gulf Gate Gutters offers high quality custom seamless gutters in a variety of colors. Backed by the reliability and high quality of Gulf Gate, our gutter division comes with an upline of experience dating back to the 70's. With years of service in Florida and the northeast, there is not a challenge that has not been met. Call us for an estimate today!
WE CAN ALSO HELP YOU WITH: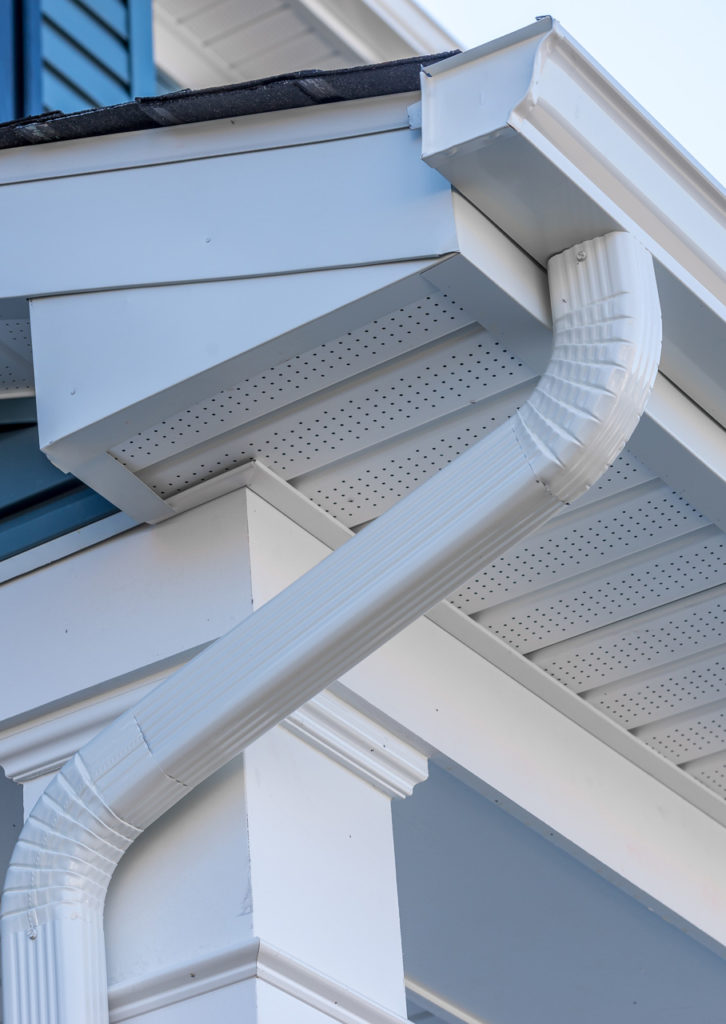 Quality Gutter Installation and Repair
Free Estimate Call Now: 941-413-0678
We offer high quality 5 or 6-inch seamless gutters for your home or business. Gutters are mounted with hidden hangers for a nice crown mold effect. Downspouts are installed to safely redirect the water away from your home. Downspouts are attached to the home with high quality hidden clips for a pleasing aesthetic.
Seamless Gutters, Gutter Repair, Seamless Gutter Installation, Leafguard Installation, Downspout Installation, Gutter Cleaning and other related services in Sarasota, Bradenton, Venice and Lakewood Ranch Florida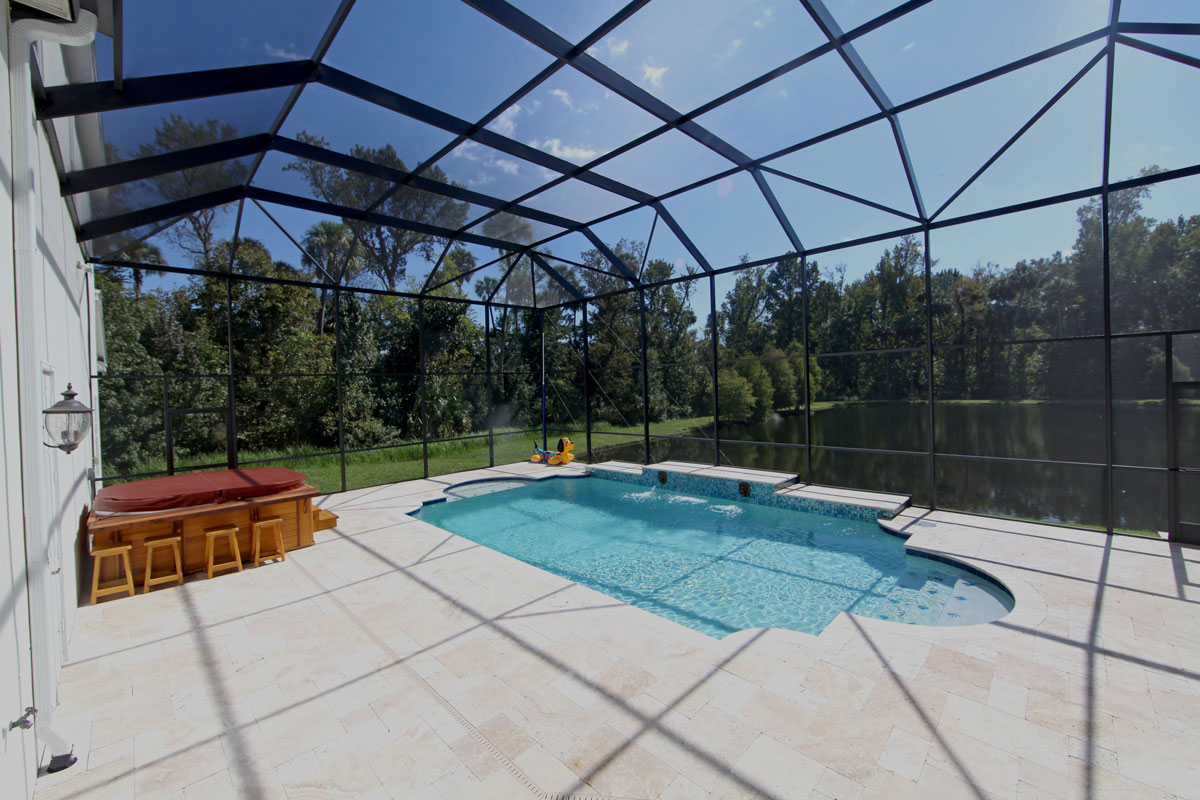 Screen Repair and Rescreening in Sarasota FL, Venice FL, Bradenton FL and Lakewood Ranch FL and the surrounding area.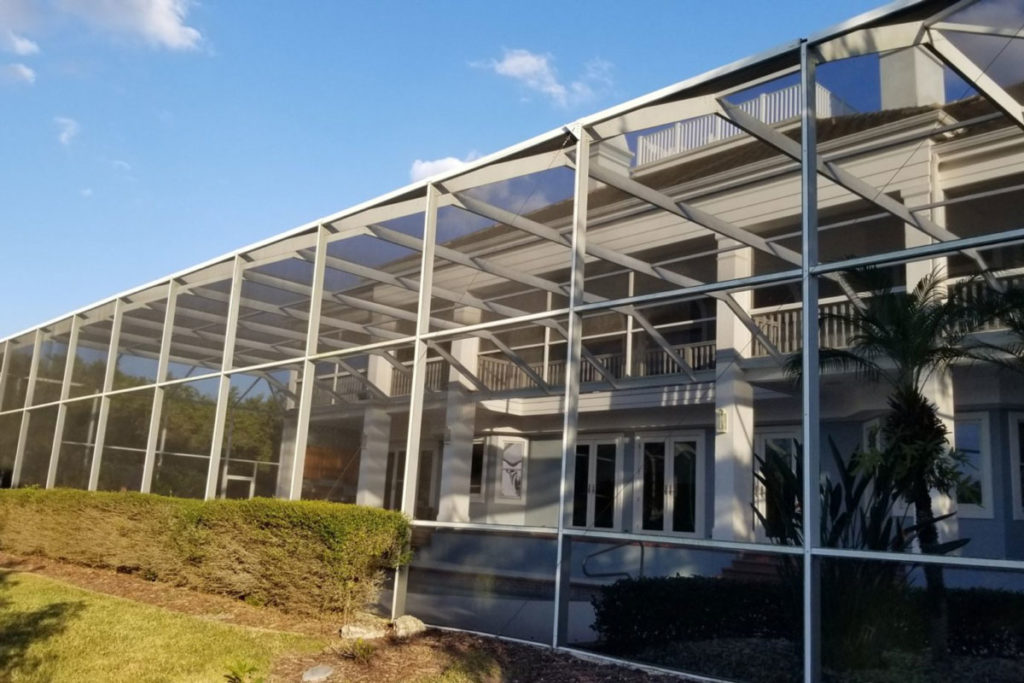 Pool Cage construction in Sarasota FL, Venice FL, Bradenton FL and Lakewood Ranch FL and the surrounding area.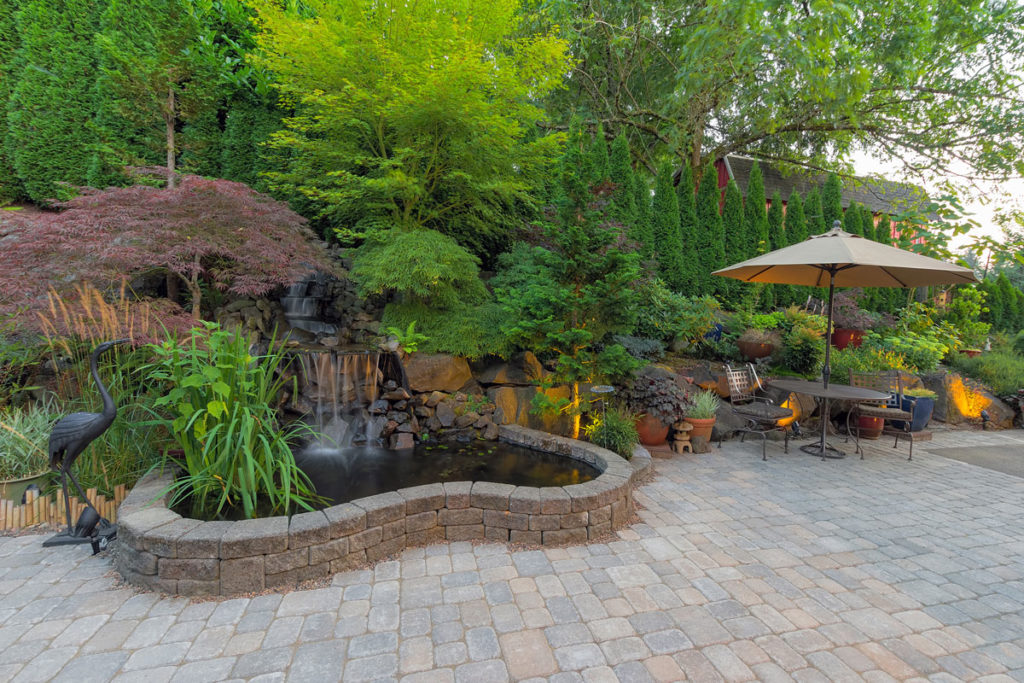 Paver brink installation in Sarasota FL, Venice FL, Bradenton FL and Lakewood Ranch FL and the surrounding area.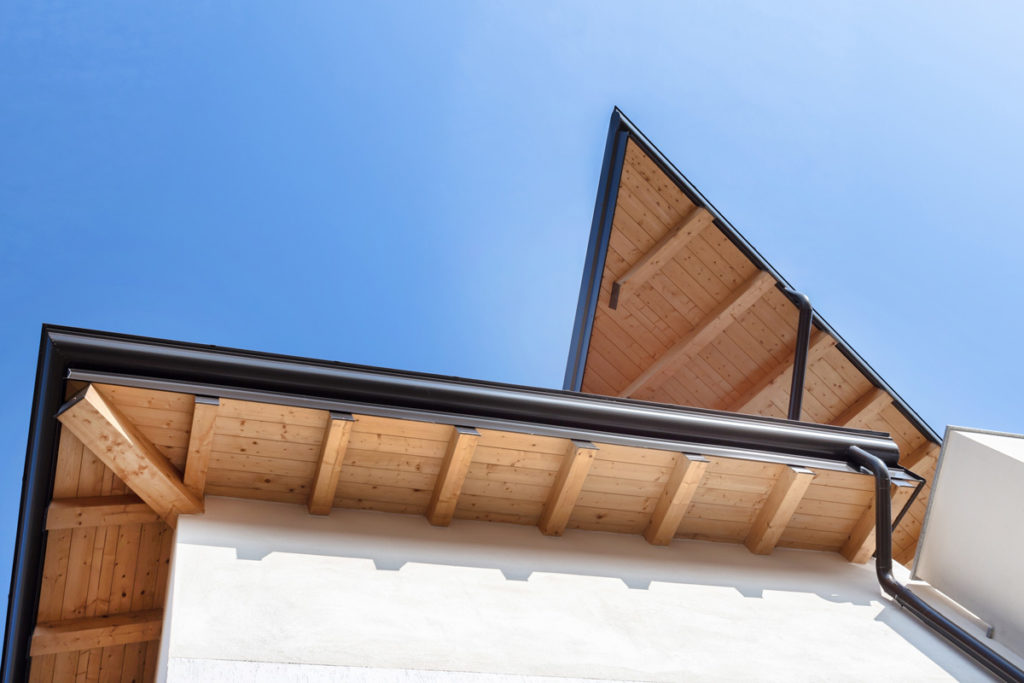 Gutter installation and repair in Sarasota FL, Venice FL, Bradenton FL and Lakewood Ranch FL and the surrounding area.
Top quality service is our priority
Best rated Gutter installation and repair services in Sarasota, Florida! With an average rating of 5.0!
Don't take our word for it...
Michelle walker
13:24 15 Sep 22
Exceptional company!.From initial contact through finished rescreen absolutely FIVE STARS!
Denny Dionne
19:19 06 Dec 19
Prompt and professional service and a reasonable price. Tito and Jorge did a great job!
Replaced a couple of screens. We will replace the entire cage after hurricane season and will use

...

them. Extremely easy to worth with.

read more
Cass Bowen
14:51 10 Jun 22
I recently had my front porch screened by Gulf Gate Rescreening. I am super happy with my first

...

contact with the office staff to cost estimate to the final product. The job was completed yesterday and the two young guys doing the work were professional and masters at their trade. I am very happy with this company and would highly recommend them for any job.

read more
Glenn Orser
18:21 10 Sep 19
We have used Gulf Gate Rescreening twice in the past few years. Once right after Hurricane Irma

...

and again today. Jorge and Tito arrived as scheduled, did the work quickly and expertly, and the price was less than I thought...again! I highly recommend this company!

read more
Gulf Gate Rescreening performed several services with excellence. At first I got an estimate to

...

rescreen my pool after the renovation, but then we decided...

read more
Nick Davis
17:55 25 Apr 22
Michael Horan
17:50 25 Jul 19
Jorge and Tito of Gulf Gate Rescreening just completed a job on our lanai/pool cage and we could

...

not be more pleased with their timeliness, the quality of their work and the extent to which they cleaned up before leaving. We are also extremely pleased with the reasonable cost for replacing multiple screen panels. We highly recommend Gulf Gate Rescreening.

read more
Bernadette D.
11:27 27 Dec 21
I highly recommend this company, they did an exemplary job on my pool cage, it looks beautiful !If

...

you want the job done right the first time look no...

read more
Catherine kotowski
16:07 31 Jan 22
The best! Don't hesitate to use them. Prompt, professional, and did the most beautiful job. We

...

had hired them to rescreen a lanai and paint the cage. Such a nice company to work with. I would give them more stars if I could.

read more
Philip Vansco Jr.
21:01 16 Jul 19
Felipe as estimator made a GREAT first impression on me. I wanted Gulf Gate Rescreening due to

...

Felipe's attitude & a very reasonable price for my screening. Thanks Frank & Daniel for a SUPERB service on my back sun room. Simply The Best!!

read more
Gulf Gate fixed part of our screened lanai that had an opening. It was not an easy fix and they

...

did a very good job closing the opening and replacing the...

read more
David Bobish
19:35 19 Nov 21
Absolutely refreshing to work with a vendor who is extremely professional, timely, attention to

...

detail and honest!A class act that doesn't require payment until you are fully satisfied. Or satisfaction is beyond expectations.

read more
Prashant Mehta
17:28 01 Jul 19
Gulf Gate Rescreening are extremely friendly and their customer service is impeccable. I had a

...

back porch screen and a front porch screen installed by them, and they have been very professional and helpful in their services.

read more
I have had Gulf Gate Rescreening take care of my previous home's rescreening on my lanai. They

...

were punctual and courteous. They got the job done when...

read more
Rosalie Cummings
01:04 06 Nov 21
From start (April 1. 2021) to finish, this Company has been outstanding! Communication was

...

excellent. All of the workers were extremely knowledgeable, competent and professional. We could not be more pleased.Thank you , Gulf Gate!

read more
Debbie Harvey
20:38 25 Jun 19
Jorge and Tito did a good job in replacing pool screening which had been removed in order to tent

...

our house for termites. They also rescreened a panel which had been damaged by an animal of some sort. Thank you very much for doing so well for us.

read more
Beach Girl P.
04:08 06 Aug 21
This company was recommended to me by a friend and I couldn't be happier I chose them for my

...

project. I just purchased a home and the patio are was not...

read more
Nancy Peterson
16:58 26 Oct 21
Very pleased with entire experience.
Elizabeth H Pearce
13:51 31 Jan 19
Jorge and Tito are the best! Thank you!
From the initial contact with Daniel, the sales manager, to the job being done by two very

...

efficient installers, we had a first-rate experience! We...

read more
John Neloms
17:36 24 Sep 21
Couldn't be more satisfied with the work completed at our residence and would enthusiastically

...

recommend this company.

read more
Terry Latham
14:15 17 Jul 18
We just had a large screen room put on and we could not be more pleased with the price, the quality

...

and the friendly and professional staff. They arrived on time, did a great job and left no mess. All of our neighbors came over and complimented us on the room. We had to get a different sliding door than planned and they had one made to order and came back and installed it along with some neat handles that we requested. You will be happy campers if you hire this company to do your job!

read more
I first met Philippi to give us an estimate 3 weeks ago. He was so kind and explained everything

...

in detail what he was estimating. He actually waited for...

read more
Fran Kaplan
23:54 02 Sep 21
I haven't figured out the final design decision yet but I rarely find such excellent customer

...

service these days that I wanted to write a review. Dan and Felipe have been to my home to offer different possibilities to create what I want. Both are very professional, generous with their time and knowledgeable. Nicole calls to follow up and Barb has been helpful on the phone as well. Thank you.

read more
Barbara Soltis
17:14 18 Apr 18
ON time . did a great job very professional. and cleaned up. Thank you.
Crew showed up on time. Very efficient with their work, especially repairing screens in tight

...

working area behind bushes. Cleaned up all the garbage before...

read more
Beacon Home Design
18:02 16 Aug 21
Great , honest , and upfront company. Quick timeline and super job cleaning up job site.
Gulf Gate Rescreening knows only one way to do business...with the customer always in mind! Not

...

only was the work they did for me done well, but their...

read more
Super hassle free. Did what they said they would do. On point. Great work.
Evona Poplawski
02:21 17 Sep 17
Always the best. I have used this company many times, I manage properties and they are the best,

...

always on time always do the right job.

read more
We were absent from the premises when the work was performed. However, Gulf Gate send pictures of

...

the completed work before asking for payment and have...

read more
leslie crawford
21:41 21 Jul 21
Having a second home can be a bit challenging at times, especially when one needs service or

...

repairs while living a thousand miles away. How nice to know we can rely on a local business to come, professionally address a problem, and then leave our home better than it was when they arrived, with just faith and a phone call. Thank you Gulf Gate Rescreening, for everything.

read more
Karla Barrow
15:27 16 Sep 17
Fantastic crew (Felipe, Jorge, Jonathan and Ed) great job. Highly recommend Gulf Gate Rescreening

...

and I will be using them in the future.

read more
I could not recommend this company enough. I called a few other local companies, not one person

...

answered the phone or even returned a voicemail. Gulf Gate...

read more
marie wells
21:26 15 Jul 21
This is the second full rescreen Gulf Gate Rescreening have done for us at different properties and

...

again they have done an excellent job! Always very professional and friendly. Highly recommend.

read more
Jessica Majerus
10:50 13 Sep 17
This company had my friend's back in the face of Irma. Forever grateful for their work and

...

generosity. If I lived in Florida, I would happily spend my money here.

read more
Christiana M.
07:04 02 May 20
Easy set up and estimate. Reasonably priced. Workers arrived and worked quickly to repair 12 panels

...

in less than and hour and a half. Very happy and...

read more
Hernán G.V
23:45 13 May 21
Trabajo en Gulf Gate Rescreening y puedo desir que merecen las 5 estrellas en todos los aspectos

...

mi reconocimiento por su esmero y dedicación.

read more
Gus Karabetsos
21:53 28 Jun 17
Great price.great job.great people great purple team.
What an awesome response. Called for a screen repair and they came out today and fixed it. Looks

...

great and more then reasonable price. Call them if you...

read more
David Taiz
10:33 05 Mar 21
Raphael and Frank did a fantastic job! They were friendly, polite and professional. I noticed

...

little things, like them making sure that our screen door closed all the way so our dog didn't get out. The also left the area as clean as they found it. The ladies I spoke with on the phone were very friendly and helpful as well.

read more
Ryan Potts
21:34 19 Jun 17
Friendly staff, prompt service, fast, reliable work- will be using for future screen repair needs!
Emilio Taveras
19:56 08 Feb 21
Kris Kleinlein Kalinowski
23:45 13 Jun 17
They were here just when they said they would be. Very nice service men. Great pricing, and got the

...

job done quick. Would definitely use them again.

read more
Have used gulf gate rescreening twice now on 2 different properties and both times the reps

...

visiting the property have been very courteous and thorough....

read more
Susan Jacobson
12:28 29 Jan 21
Professional, good value, knowledgeable,responsive
Mark G Hall
17:09 03 Mar 17
So much better than I thought it would be. They came to my home and gave me multiple estiments on

...

what we needed/wanted/wish for. There was no feeling of being pushed into one or the other and only took a few minuets for them to get the info they needed for the estiments. On the actually job they were completely professional, respectful and most importantly good at what they do. I would recommend these guys for any repair or replacing needs.

read more
david auxier (Denver)
14:45 19 Jan 21
Silei Miranda Faria
15:58 28 Oct 16
emilio taveras
16:00 06 Nov 20
Andrea Godoy
15:50 28 Oct 16
peter quinn
13:17 07 Oct 20
Gulf Gate rescreening came promptly as scheduled to provide an estimate for replacing a damaged

...

screen section on our lanai. They quoted me an extremely fair price and said they could complete the repair right then. They did an excellent job and I was extremely impressed with their quality, responsiveness, and professionalism. These are the only people you need to rely on for your re screening needs.

read more
Andre Cunha
15:41 28 Oct 16
Pete Adams
19:36 23 Sep 20
Everything went smoothly from the price quote and someone who knew exactly what I needed to update

...

to the technicians who spent 4 hours of labor to redo my whole screening and add two water gates to the base of the system to get rid of excess water from the porch. Consider them when you need this work done as they know what they are doing and clean up well also after they were done. Very professional operation.

read more
André L. Bortolozzo Berro
14:08 28 Oct 16
Mari Muchacha
14:04 28 Oct 16
Brad Piver
00:18 30 Jun 20
Elizabeth Santos
20:52 26 Jun 20
Absolutely a wonderful company to do business with!
William Pasternak
12:41 12 Jun 20
We had our lanai re-screened by Gulf Gate Resecreening based on recommendations by our satisfied

...

neighbors. Their estimated was within the estimate of 2 other quotes, but they were able to offer a more dense screen material for a reasonable cost which had a longer projected life longevity. They completed the replacement of the screening, including our two lanai door screens and hardware in one day on the scheduled date and cleaned up all the waste material when completed.

read more
Jeff Gueli
17:32 11 Jun 20
Nice job good price and very professional service
Gigi Hafner
19:51 06 Jun 20
Very responsive: sent a knowledgeable representative to explain types of products and what would

...

work best given my needs and circumstances. Workers were professional, very good at their job, made sure during the installation that everything was going according to expectations, courteous, and cleaned up beautifully. The front office was an absolute delight to work with. Made sure everything went seemlessly.

read more
Jill Cardona
19:54 27 Apr 20
Beyond wonderful experience with this company! Quick, efficient, and professional! Hard workers!

...

Thank you!

read more
These guys did a great job with re-screening a couple of pool enclosure panels, and then adding

...

several Florida glass screen panels to either side of our enclosure. This has given us much needed privacy from our neighbors. The work crew did a professional job and from the initial appointment to the completion of the job, they were wonderful. The estimator reviewed all of our options and estimated costs, and we received a quote the same day. Once I confirmed the work, I was able to schedule an installation day a few weeks out. When the work crew left on installation day, they cleaned up after themselves and were respectful and nice. One note: The price was competitive compared to other companies, but not the cheapest around. They also require a $65 minimum work job to schedule anything. You know what they say though - you get what you pay for, and I would recommend these guys if you're looking for quality work.

read more
Stanley Pawelec
20:53 17 Mar 20
Great Job and excellent work. Very happy with the outcome. The staff was knowledgeable and very

...

professional and respectful. Very impressed with Rodriguez and Rodriguez and the office support. Thanks Philippe...

read more
Robert Cooper
19:31 17 Mar 20
Excellent, prompt, courteous, on time, competent and knowledgeable service!! NUF SAID!! 😁

...

😁2nd Visit in two months - SAME RESULT = excellent service by competent, knowledgeable and very courteous technicians!!! HIGHLY RECOMMEND THESE FOLKS!!!!

read more
We are finished with part one of my screening job, which is small. But these people have been

...

wonderful throughout. They are patient with me, and even though the job is small, they are still giving me excellent attention to detail, and courtesy, and reliability.

read more
Nancy Coin
19:01 08 Feb 20
We were able to set the project in motion from our Illinois home with the emphasis being able to

...

begin project as soon as possible after we came back to Florida in January. We are so grateful that you kept us on track for the MANY steps required to have permission to extend our lanai and rescreen. If we hadn't been able to start until we were back in Florida, we probably would not have completed the project with much time to enjoy. Your service was great and very patience with our many communications.Then, the best is that everything was in place and we are now enjoying our lanai for the winter. Your entire team was very professional, skilled, friendly and again patient with us. End result is really great. And, did I mention that the construction team was extremely neat and very cute too!Nick and Nancy Coin

read more
Fernanda Baker
16:39 06 Feb 20
I would have given a higher rating if possible! We entered a contract with Rom, who distinguished

...

himself from all other contractors early on. We had our lanai extended and a designer door installed at our exterior front foyer. They were thorough with all required permits, once the job began it was a positive experience all around. From the screen crew to the paver crew all went better than expected. They built a paved step outside of my lanai door that I wasn't even sure if I was going to get that. They matched my existing pavers 100% which I was a bit nervous about. My front door attracts so much attention that neighbors stop by to compliment it and ask who did it. All the issues I was concerned about turned out much better than expected, it was undoubtly an awesome experience through each and every step. When I though my project was complete, I am told that Gulf Gate needs to schedule an apt. for sealing pavers! I did not know that! I thought that was my responsibility! When asked about my existing pavers, I was informed to my astonishment that they will be sealing those as well! Wow! Definitely the best experience I ever had when it comes to contractors. Everyone whom we were in contact with during this project was professional and personal, from Antonio to Barbara and everyone else at the office.Thank you so much for making my job easy. Fernanda BakerPS I have family and friends coming to my neighborhood in the near future! No doubt Gulf Gate will be doing their additions and screening projects as well...

read more
Alex and Rodrigo were AMAZING!! Professional, quick, and great customer service skills!! I'll

...

DEFINITELY be using the company for the rest of the job with a request for those 2. If I could give them higher than 5 stars...I would in a second! I recommend the company for any job. Whether big or small, this is the company you want! Thanks again guys!

read more
This is a wonderful company to do business with. In the process of having sliding screen doors

...

installed, we met the owner, spoke extensively with his wife, Barbara, worked with Filipe their highly knowledgable estimator, and Rodrigo and Alex, who were the installers. It was a delightful experience. And our screens are of the highest quality and work perfectly. My wife and I feel fortunate and privileged to have discovered Gulf Gate.Bob and Donna L., Sarasota

read more
Connie Mitchell
22:46 30 Jan 20
Gulf Gate staff are quick to respond, are neat, do competent work, and offer friendly service These

...

guys are great. They have done a number of repairs for us over several years and always complete the job efficiently and at a reasonable cost. Wouldn't call anyone else for our lanai/ birdcage screening.

read more
Barry Goldberg
21:45 29 Jan 20
Quick service. Nice guys. Vert happy with the work
Edmund Knowles
20:43 29 Jan 20
Claudia Lee
15:49 29 Jan 20
Wonderful and reliable company..they prescreened our pool cage and a few months later a squirrel

...

ate 2 holes in one panel..they were as good and efficient in fixing a small job as a huge job! Very pleased! Thank you!

read more
Joe Giasone
13:35 29 Jan 20
Same day service for a screen repair at reasonable price. Staff I spoke to were very nice. I'll

...

only be using them in the future.

read more
stephanie russ
23:37 28 Jan 20
Marcia Wood
17:33 28 Jan 20
very timely, affordable and quality work. would recommend to anyone.
I would recommend this company to anyone and everyone interested in rescreening their existing

...

screens. From our initial contact, estimating our project with Daniel (he couldn't be more conscientious and concerned for your overall satisfaction and happiness), to delivery. I only wish I could call on them for all my 'many' projects!!

read more
Jason Overbay
13:55 28 Jan 20
Did a great job, I was very happy.
Heath Betts
02:50 28 Jan 20
The team took care of my issues quickly and professionally. Thanks for all you do!
Carolyn Friday
17:47 27 Jan 20
Very efficient operation. Everyone arrived on time and spent as much time as required to do the job

...

correctly. I would highly recommend them

read more
Inda Mowett
17:34 27 Jan 20
I am very satisfied with the re-screening of a my pool cage. I will highly recommend this company.
Toyia Youtzy
16:27 27 Jan 20
Great reliable and reasonable rates! Have worked with this company for many years.
Donna Thornton
02:46 27 Jan 20
Absolutely wonderful to work with. I had some special circumstances and they took care of

...

everything. Everyone I dealt with was so polite and professional. Barb, in the office, made me feel like they really cared about their customers.Really good company to work with!

read more
Louis Martin
18:00 26 Jan 20
Antonio provided a complete and thorough explanation of the work to be completed, timeline, and

...

cost of the job. The work crews were excellent and clean up was exceptional. Antonio returned several times to ensure the work was up to the standards of the company. Would hire them again.

read more
John Beard
13:44 26 Jan 20
Great service and nice people to work with.
Scott Barde
13:15 26 Jan 20
The guys knew exactly what to do and even asked me for guidance to help make a decision. Very

...

polite and responsive. Reasonable charges and very efficient. I would recommend them to anyone.

read more
John Eckhoff
01:53 26 Jan 20
The guys were on time and did a nice job.
Susan Webb
21:56 25 Jan 20
The team did an awesome job with both our back lanai and pool screening. Would recommend Gulf Gate

...

for all your screening needs! They were very friendly and cleaned up after themselves.

read more
Ricardo Haedo
19:13 25 Jan 20
Ryan Holder
18:56 25 Jan 20
Bruce Holister
18:15 25 Jan 20
After getting several quotes on having my porch rescreened, I went with Gulf Gate and so glad I

...

did. They did one fantastic job in the rescreen.They use high quality materials and are neat and orderly in pleasing the home owner. I would recommend Gulf Gate if you need a repair or a full rescreen , no question about it !

read more
The men arrived on time, explained what they had to do and efficiently did their job, cleaning up

...

after themselves.

read more
Vanessa Cresswell
16:07 25 Jan 20
Always professional, on time and quality work. We own a real estate investment company and have

...

used Gulf Gate multiple times, for many years. I highly recommend.

read more
Dave Alberts
22:32 24 Jan 20
Bob Stevens
22:27 24 Jan 20
I've used Rom and his people for 3 different jobs in the last few years. Several years ago he

...

replaced all the upper screens on my pool cage, and they've held up perfectly. Recently they replaced all the footer bolts around the cage, and installed new door kits that made my 15 year old screen doors look and work like new. I was happy with his prices, and he was able to schedule the work within just a few days every time. Definitely the company I would use for future work of this type.

read more
Julie Lazaris
19:24 24 Jan 20
robert starr
18:55 24 Jan 20
Showed up on time. Quickly fixed the problem. Excellent employees.Previously built a new lanai.

...

Perfect.Highly recommend.

read more
Skip Jeffery
18:49 24 Jan 20
They were on time and did a great job re-screening our lanai!!!Workmanship was fantastic!!
Pierre Poisson
18:12 24 Jan 20
Michael Steinberger
16:54 24 Jan 20
Donna Boesl
14:26 24 Jan 20
The people I spoke to in the office were very nice and professional. They worked together to get

...

me on the schedule and the job completed quickly! Thank you Barb & Debbie!

read more
Rodriguez and Rodriguez did an outstanding job
Jim Capodiece
00:49 23 Jan 20
I would definitely recommend Gulf Gate Rescreening to my friends and neighbors. Good company who

...

provides excellent customer service..

read more
I've used Gulf Gate Screening twice for repairs to our lanai cage. Each time they were friendly,

...

efficient and did a great job at a reasonable price. I had the same experience with the office staff—this is an impressive company!

read more
Rob Gregory
21:11 22 Jan 20
I have used Gulf Gate Rescreening on 3 story cages and little jobs just one screen. Always the same

...

professional quick responses and followup to verify satisfaction. I am a Property Manager

read more
Patricia Brill
18:13 22 Jan 20
Great staff, beautiful job!
Quick and efficient! Reasonable too!
Terry Saunders
21:17 20 Jan 20
john gregg
23:24 17 Jan 20
I have used Gulf Gate several times on different homes and each time has been a breeze. They are

...

professional and do quality work at a very good price. I highly recommend them. I have referred them to several friends and all agree they are great.

read more
Kathleen Finocchiaro
20:19 16 Jan 20
Great experience with Gulf Gate Rescreening from estimate, customer service and installation! We

...

are very pleased!!

read more
Thomas Bisanz
19:44 16 Jan 20
Geoff Scimone
17:32 16 Jan 20
A+ throughout the business!! Thank you Barb!
Joe Julian
17:00 16 Jan 20
Excellent workmanship and fast
Richard Allen
01:53 16 Jan 20
Great service. Professional and pleasant staff. Highly recommend their re-screening services.
Marlene Kurban
20:42 15 Jan 20
The company came out promptly to replace one of our screens and put in missing bolts on our lanai.

...

The price was reasonable and we would definitely use them again.

read more
Christopher Shoop
20:35 15 Jan 20
Great job! Spec'd and quoted the job, scheduled install, showed up on time, did good work. Would

...

recommend.

read more
Ken Shelton
20:06 15 Jan 20
Insanely easy to do business with. Great scheduling process, repair people on time & did a quality

...

job at a very fair price.

read more
Julianne Weinmann
18:34 15 Jan 20
Excellent work replacing my lanai screen door and two large screen panels. Affordable and

...

professional and friendly. Thank you, Justin for a job well done!

read more
Roger Smith
17:24 15 Jan 20
Gulf Gate Rescreening has done excellent work rescreening and repairing our lanai since 2016, when

...

we first contacted the company. I strongly recommend this company to anyone needing this service.

read more
BRIAN CASON
14:35 15 Jan 20
They are extremely professional and very quick! I've used their services three times now and I am

...

never disappointed. 100% recommended.

read more
Joan Altabe
17:19 14 Jan 20
Kraken Pool Service INC
16:40 14 Jan 20
We used them for all of our customers and they never disappoint. Great quality work.
Simply Trees Arborists
16:09 14 Jan 20
Highly recommend Gulf Gate Re-screening for their promptness, and cost effective options in

...

screening. We are thankful for their services to the community!

read more
James Anderson
08:47 02 Jan 20
Abbie Forrest
14:30 30 Dec 19
Gulf Gate Rescreenings team, is extremely professional and easy to work with. Very satisfied with

...

all the work they do for me, Highly recommend!

read more
Nell Hanratty
19:51 29 Dec 19
Super friendly, punctual, reasonably priced, quick, professional... Cant really say enough. Great

...

company to work with

read more
Great job, they were the only company not to tell us the job was too small. CREW was pleasant and

...

timely. Very happy with the work.

read more
carlene judge
21:17 27 Dec 19
We were pleased with the service we received. The crew arrived late and the office called to notify

...

us. Someone came from the office to assure us the crew was coming. Very nice to work with.

read more
Rodrigo and Alex did a great job!
Christina Bohannan
18:00 24 Dec 19
Paul van Deventer
16:23 24 Dec 19
What a pleasure to have Andres and Tito do the rescreening on my porch. Friendly, fast and very

...

professional.Thanks guys.

read more
Chris Canosa
01:35 24 Dec 19
Great service, great job!
Jim Terrell
18:01 07 Aug 22
Excellent interactions from the initial phone call to schedule an estimate, to the estimator Felipe

...

providing a professional presentation and knowledgeable estimate, to the actual work as scheduled and on time arrival. Quality of work superior.

read more
Rolando Calzadilla
21:28 08 Jun 22
excellent company.very good job
D'Ann "Dee" Wernick
14:14 12 Mar 22
Julien repaired screening and couldn't have been more professional. Office too, very responsive,

...

nice, and informative. We will be repainting and rescreening after replacing roof. Highly recommend.Complete process has been completed, and We couldn't be happier. Wonderful crews for removing screen, sanding and painting, then replacing new screening and doors. Still highly recommend!!!

read more
Totally not the store I wad looking for but the kindly woman who answered the phone was very polite

...

in my mistake.

read more
Lorraine Chimento
18:14 08 Nov 21
Did a great job.....would recommend highly!
Barbara Frankel
13:10 05 Nov 21
Our Lanais looks like new. Work was done quickly. Frank and Serguey were professional, hard

...

working, patient, listened to us, and did a wonderful job. No detail was too small.

read more
Gulf Gate Rescreening and their crew of Eddie and Trey did a great job repairing my damaged cage

...

screen. The crew was fast, polite and early! Additionally, it was a nice change to see a spotless work truck with company information clearly displayed pull into the drive instead of a magnetic sign stuck on a a dirty pickup. Will use them again.

read more
Wichy Guzman
11:14 16 Sep 21
Andrew Ness
03:07 17 Aug 21
Awesome communication. The work was done well, on time and as scheduled. Have already happily

...

recommended Gulf Gate to friends!

read more
Jan Szymanski
15:12 16 Aug 21
Alex and Trey showed up a little ahead of schedule and that was great. Unfortunately, our

...

afternoon 'we are in hurricane season' downpour caused them to have to pack up and leave. However, I was promptly called this morning with a date to complete the job. The guys were very nice and worked very hard to get most of the framing completed. Trey even removed a dirt dob that I could not get to with my ladder. I would highly recommend Gulf Gate Rescreening. Looking forward to my finished product!

read more
Ingrid Pope
12:39 29 Jul 21
Anicka Rodgers
11:53 20 Jul 21
Fred Ashendorf
12:53 27 May 21
Guys showed up ON TIME...did a WONDERFUL (2 day) job and cleaned up afterwards!Work, which was an

...

entire rescreen of a 2600+ sq ft cage was done PERFECTLY, and while not the least expensive estimate I got, I don't think anyone could've done a better quality job!!!!

read more
Dave Zucker
23:09 15 Apr 21
Contacted Gulf Gate to have a section of torn lanai screen replaced. The scheduling process was

...

smooth. Techs showed up on time, a fair price was quoted, and the job was completed professionally. Would definitely use them again.

read more
Michelle Young
01:50 28 Feb 21
Very professional & efficient. Excellent work & appreciate the prompt response. Definitely my go-to

...

for screen repair.

read more
Ian Kahane
21:59 05 Feb 21
Very happy with the whole process and end result. The gentleman that completed the estimate was

...

friendly and professional. The final look is great. The price was reasonable. Id highly recommend for any outdoor space.

read more
Michele McNeiece
20:47 20 Jan 21
Gulf Gate replaced the screening on our lanai. I contacted 4 different companies and Gulf Gate was

...

too notch. They responded right away and we got a reasonable price the day the representative came. They are very professional and do fine work. We are very happy with the new screening. And the process was efficient, timely and thorough. I highly recommend Gulf Gate!

read more
Phil Leber
20:20 05 Jan 21
Very reasonable and timely. Workers (led by Filipe) are efficient, knowledgeable and very helpful.

...

Completed the job in much less time than we expected. No rush or worries about returning to complete the job on day 2. Will definitely call again when we have pool cage screening issues, but given the quality of their work and materials, I doubt that will be anytime soon!.

read more
Did a great job on short notice to rescreen our patio sliders. Would recommend them to everyone
Dalilian Degois
22:10 05 Oct 20
Technicians arrived on time !! Started work promptly, worked all through the stormy day, and

...

finished the last 2 hours in a heavy downpour. The work is very professional looking and was done with excellent quality materials. Even the bolts to the slab were slicon-bronze/stainless steel The best available !! I couldn't be more pleased. For any other screening projects I only need one phone number- - -Gulf Coast !!

read more
Karen Fritz O'Hare
22:51 22 Jul 20
Absolutely thrilled with our experience with Gulf Gate. From start to finish.This company came

...

highly recommended and we know why.Our beautiful new screen and door are pet friendly and bug evasive. We appreciate the fair price and great service as well as their obvious experience.Thank you, Gulf Gate!

read more
Thank you gulf gate Rescreening!!This company and employees are amazing!they installed Florida

...

privacy screen for us at parts of the cage.I mentioned that we have a little bit of a problem with the neighbors and need it done ASAP.they made it happen for usNot only that they installed it on time and professionally they were also very reasonable and fair when it came to pricingEveryone we talked to was more than friendly and helpful.It was such a pleasure to find a friendly company where your business feels appreciatedThis is not usual in Sarasota anymore!!I would give more than five stars if I could and suggest this company to everyone!!!Thank you for being so kind and helpful and professional

read more
Peter Postma
00:45 03 May 22
Gulf Gate Rescreening performed several services with excellence. At first I got an estimate to

...

rescreen my pool after the renovation, but then we decided to redo the decking and eliminate the screen. They were flexible at changing the service to removal. They did a fast and thorough job at the removal, and the cleaned up well.Later, when we were ready to replace the pool area gutters, the came through again. They first removed the old gutters and the metal "wrapping" around the facia. We discovered the wood rot was pretty bad and postponed the install. We looked around for carpenters to fix the facia and found a few 5-star rated ones. We also asked Gulf Gate who they recommended and it was one of the 5-Star people we found. These guys were great as well. They convinced me to use cedar instead of pressure-treated and that led to us cancelling a new install of the "wrapping" but Gulf Gate, who had no problem with the cancellation.Finally, they installed the 6-inch Super Gutters, which are extremely strong and designed to support a pool cage. We are not reinstalling a cage, but these are the only gutters that would go with the straight-line modern architecture of our house. They look great and are big enough to handle a hurricane (which also means they are a bit pricey).I definitely recommend this company!

read more
Although slowed down due to thing beyond their control, they came, and two days later, we are very

...

happy!!

read more
James Van Splinter
21:31 05 Jan 22
Very nice people to work with. Did an outstanding job on our Lanai. Highly recommend.
Mark Smith
14:56 07 Nov 21
Ethan Weiss
17:40 30 Oct 21
Working with Gulf Gate Rescreening is the single best experience we have had working with a

...

contractor in Sarasota. They installed a large paver patio and cage in our backyard, and the product is beautiful--high quality, and exactly as described. The service was great, as well. They were proactive about communication, showed up when they said they would, and completed the project on-time and within the original budget. I called to tell them that one paver was lose, and it was fixed by the next day. Fabulous experience! We recommend them highly.

read more
Michelle Thrift
15:00 18 Oct 21
Every step of the way with Gulf Gate Rescreening was flawless; their workmanship and

...

professionalism are impeccable

read more
Nancy Campbell
17:14 13 Sep 21
The repair on my lanai was expertly done. I would highly recommend this company.
Marija Majkic
22:49 16 Aug 21
Great service! I had the entire cage rescreened and every detail was taken care of.
Heath Marston
14:49 11 Aug 21
From the initial call for a re-screen quote to the finished job Gulf Gate did a great job. The

...

sales manager, Daniel Creel, was prompt to the appointment and quoted a fair price. The installer did an incredible job and showed up on time. Great to see a company that still values customer service and is reasonably priced.

read more
Justin Buffaloe
14:59 27 Jul 21
Ellen Rothschild
12:37 16 Jul 21
Professional. Very good company to work with
Gulf Gate rescreening and Alex did a fabulous job…he is very skilled and was a delight to work

...

with. Also, your suggestion of getting rid of the horizontal cross pieces has made a huge difference! The photo taken from inside the lanai out towards the lake shows a crystal clear, uninterrupted view and we love it! We know it was a small job for you but it has made a huge difference for us! We will definitely be referring our friends and clients to Gulf Gate Rescreening.

read more
Peg Isherwood
18:14 30 Mar 21
Everyone was very professional from start to finish. We are so pleased with our new front porch

...

screening and screen door. When we are needing to replace our lanai screening, we will not hesitate to call Gulf Gate again as they can be counted on to do an excellent job.

read more
Jacqueline Bond
21:35 17 Feb 21
Ellen Laura Esses
16:40 02 Feb 21
Great company. I have professionally recommended Gulf Gate Rescreening for years, and now hiring

...

the for my home for the 2nd time. A true local home grown company who gets the job done as promised!

read more
Next Reviews
Why should you choose us?
Our service model is simple: provide high quality work on gutter services at competitive prices.
Our free estimates are quickly provided and we can complete gutters installation and repair services faster than you may think.
Let us know how can we help you...
We cover the whole Sarasota, Florida area. Contact us for more Info