Gulf Gate Gutters offers high quality custom seamless gutters in a variety of colors. Backed by the reliability and high quality of Gulf Gate, our gutter division comes with an upline of experience dating back to the 70's. With years of service in Florida and the northeast, there is not a challenge that has not been met. Call us for an estimate today!
WE CAN ALSO HELP YOU WITH: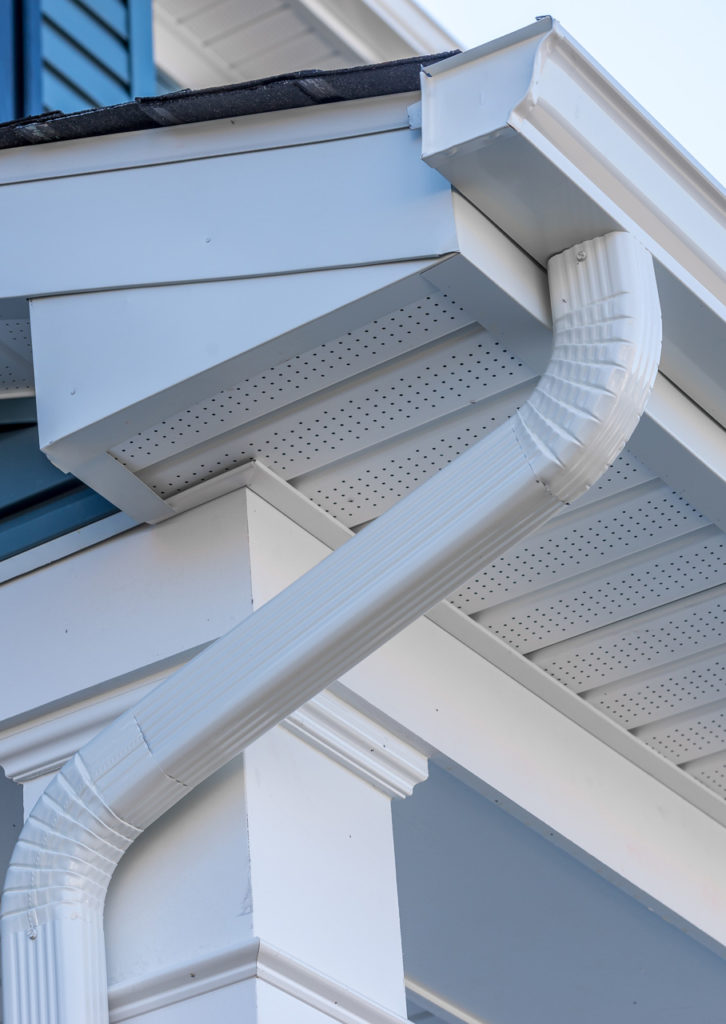 We offer high quality 5 or 6-inch seamless gutters for your home or business. Gutters are mounted with hidden hangers for a nice crown mold effect. Downspouts are installed to safely redirect the water away from your home. Downspouts are attached to the home with high quality hidden clips for a pleasing aesthetic.
Seamless Gutters, Seamless Gutter Installation, Leafguard Installation, Downspout Installation, and other related services in Sarasota, Bradenton, Venice and Lakewood Ranch Florida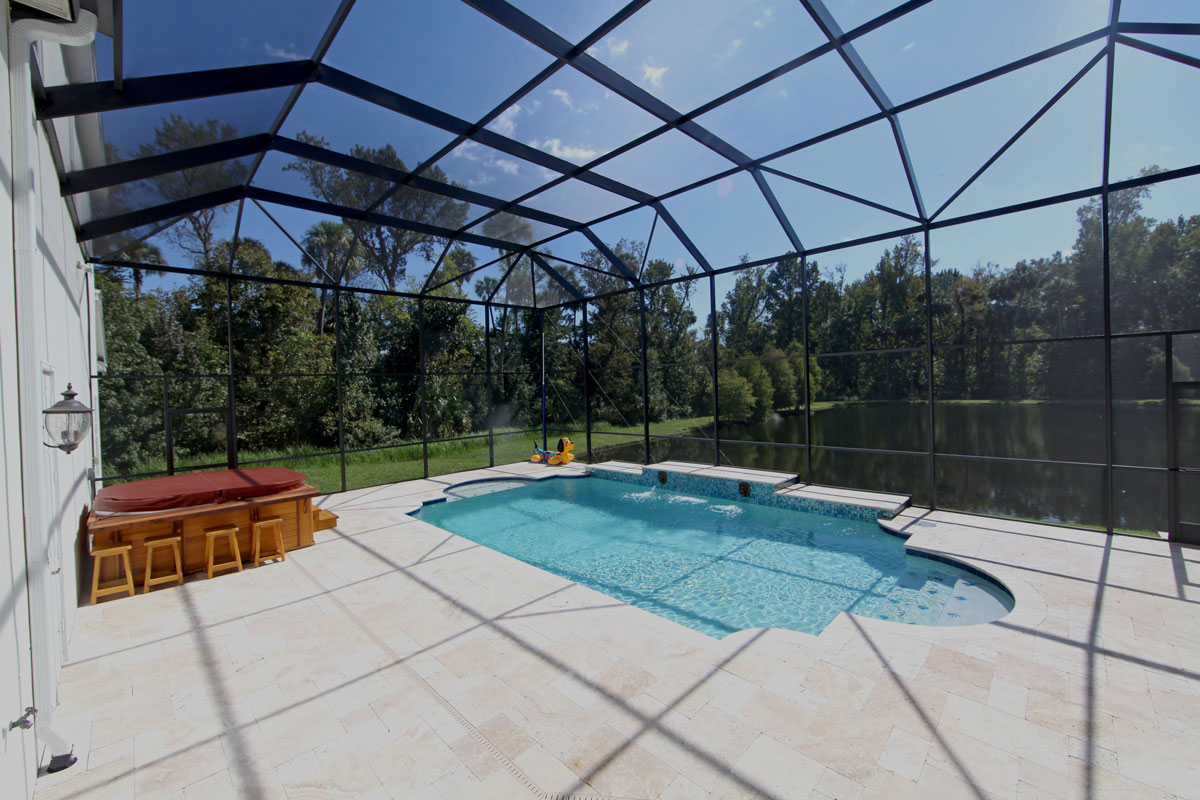 Screen Repair and Rescreening in Sarasota FL, Venice FL, Bradenton FL and Lakewood Ranch FL and the surrounding area.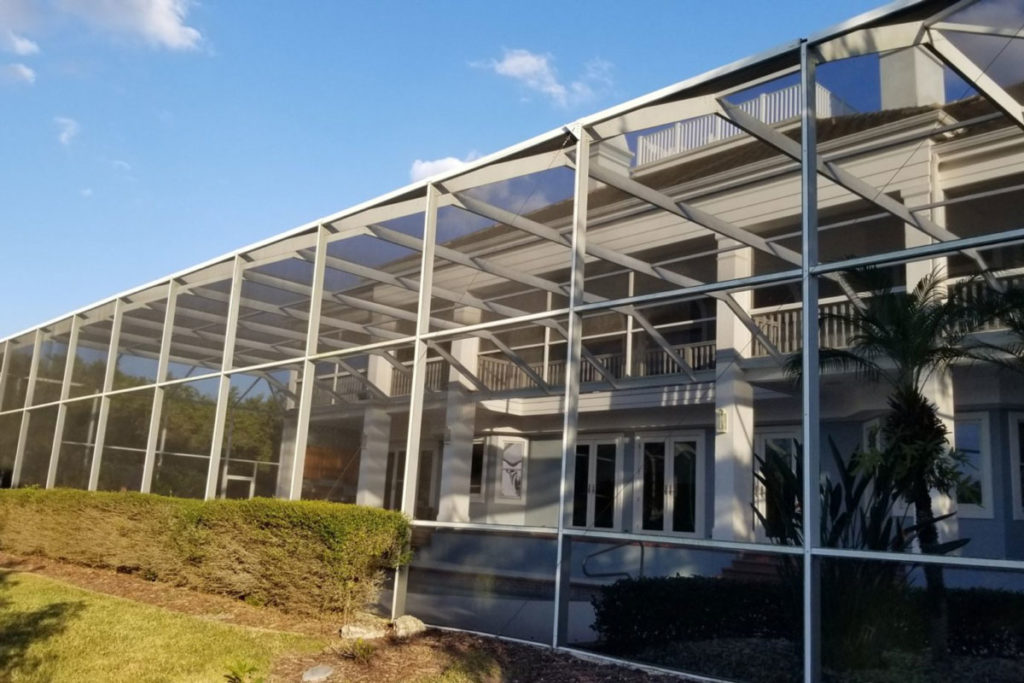 Pool Cage construction in Sarasota FL, Venice FL, Bradenton FL and Lakewood Ranch FL and the surrounding area.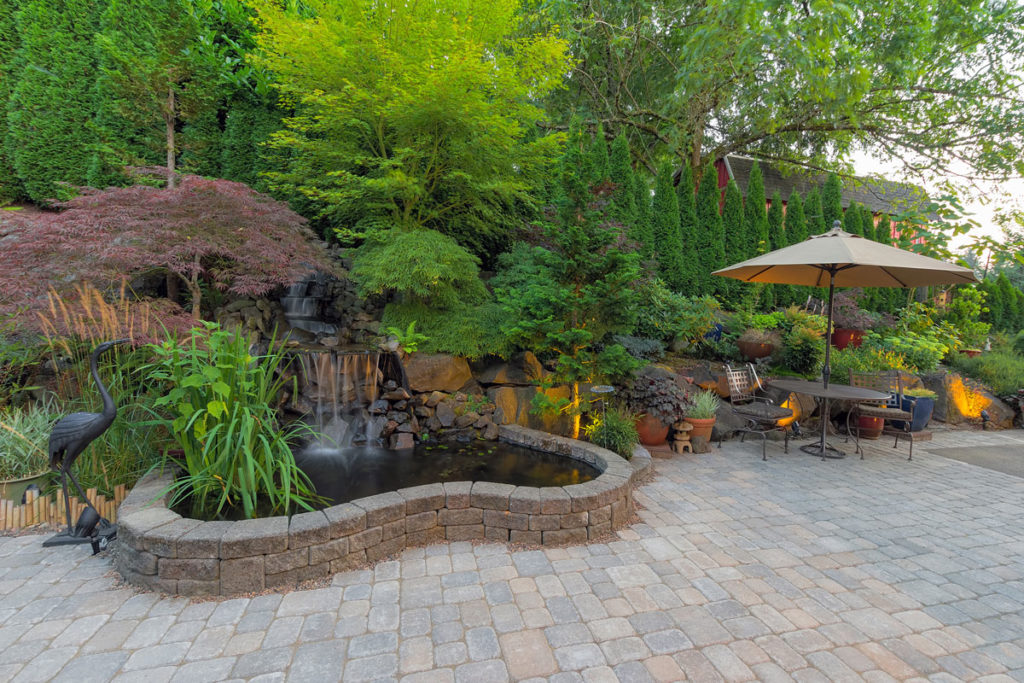 Paver brink installation in Sarasota FL, Venice FL, Bradenton FL and Lakewood Ranch FL and the surrounding area.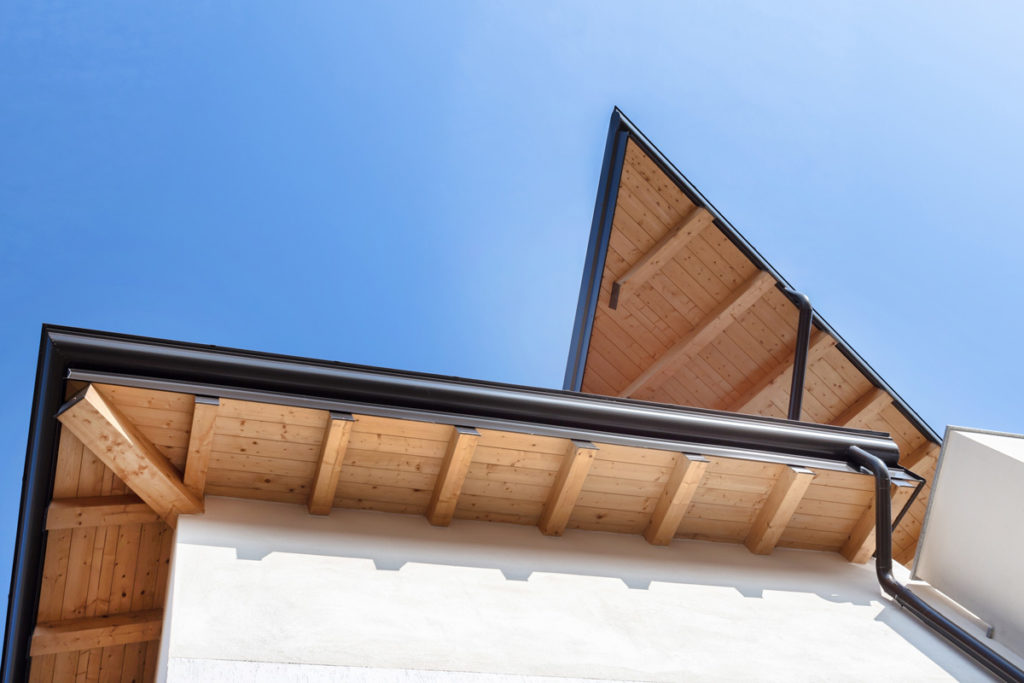 Gutter installation in Sarasota FL, Venice FL, Bradenton FL and Lakewood Ranch FL and the surrounding area.
Top quality service is our priority
Best rated Gutter installation and services in Sarasota, Florida! With an average rating of 5.0!
Don't take our word for it...
Philip J. Lombardo
1686148008
These guys, Leo & Alejandro, were punctual, professional and did a great job with our screen

...

replacement and structural repair. I highly recommend this company.

read more
We chose them over another company even though they were a little more just because they were so

...

good at communicating! They were very accommodating and we were impressed with how quickly they came out to give an estimate and set up our service even with them being out of area! They also called to say they could do our screen a week earlier than planned if we wanted which we were very happy about🙌🏻 the screen went up quick and looks great so no complaints all around☺️

read more
Dominick Mamone
1676119431
What a professional team! Just had our Pool Cage rescreened and the entire experience was

...

wonderful. From our project manager, Jim, who came out to assess our damage and costs to Trey in the office and JAY were extremely helpful and knowledgeable. Would highly recommend Gulf Gate for any of your Pool Cage needs And certainly if we ever have further needs, we will use them again great job Gulf Gate

read more
I have used Gulf Gate for 2 projects. One was a large lanai that had to be partially removed to

...

install a spa and travertine deck. They had to bolt the...

read more
Debbie DeVriend
1690146160
Great job at a good price
Gulfgate Rescreening surpasses all expectations. We initially consulted with seven different

...

companies, but none grasped the true complexity of repairing...

read more
Great service from start to finish. appointment for estimate was on-time.explined process

...

completely and estimate was broken down with detailed information. the start date was kept and the work crew stared ONTIME. BIG deal in florida. the crew went to work right away and cleaned up after. even paying was a breeze. FANTASTIC ALL AROUND SERVICE. thanks for making this big job easier.

read more
Called them about replacing two screens and putting screws back in another screen. Our cage was

...

only a year old, put in by another company that still had not responded for an appt. to come out. I saw the truck with Gulf Gate Rescreening in our area and
saw phone number on their truck, called them and within 4 or 5 days they arrived to do the repairs. Very happy with the terrific job. You would never know any repairs had been done.

read more
Gulf Gate Rescreening is the best! Not only is their pricing very reasonable, but they also do

...

quality work. And this story, my mother-in-law had her patio screened in by them. After the job was done she noticed a very small dent on the exterior. They came back just 2 days later and instead of simply repairing the dent they replaced an entire section. The whole job looks great.

read more
We had our pool cage rescreened, painted and new screws done as well as our back lanai. We paid

...

for it the day before the hurricane hit. We lost trees and had roof leaks but the pool screen is intact. Great company. The crews are friendly and on time. We greatly recommend as we have never had a project go so smooth. Thanks again for all the communication and excellent work!

read more
Fast service and excellent work
We just used Gulf-gate to rescreen 10 panels in our lanai due to damage.They also replaced our auto

...

closers on our doors..and powered washed our enclosure. We were very happy every step of the way. Always on time.. always polite. And went above and beyond doing what they said they were going to do. We will use Gulfgate for all our needed services. Thank you for such a wonderful experience! Joann Hardy

read more
Bruce Steinberg
1614712356
From day one you are treated like you are their number one priority. From your first phone contacts

...

to your final technicians they provide what they promise and its done with care and on time!! An a-1 company
Bruce S

read more
Outstanding in every part of the job.We had a 16 ×16 screen lanai added on to our house. They did

...

everything from concrete to an extra water facet.This is the company to call.

read more
Sara Lauzze Blix
1603374682
Gulf Gate Rescreening did a great job! The woman that answered the phone was very polite and

...

helpful. Service was very prompt and reasonable. Frank did an amazing job replacing a panel on the top of our cage. Very professional and personable. We will definitely be calling them again when we need a complete rescreen. How refreshing to have such great service. Thank you!!

read more
Janice Gugliotta
1598727932
We used Gulf Gate Rescreening for a couple of screens on our lanai that needed to be replaced they

...

were wonderful from the salesman that came to give us our estimate to the men who did the work. They were professional answered any questions that I had cleaned up any old debris from there work, I couldn't ask for a better company I would definitely recommend them and I would definitely use them again.

read more
I was treated with Focus Shockwave. The Doctor was knowledgeable and spent the necessary time to

...

make me comfortable with the process. I am pleased with the improvement in my ankle range of motion.

read more
We have know the owner, Rom, for 20 years! He is honest and reliable. We were able to get our pool

...

cage fixed in a timely fashion after it was damaged by...

read more
Karen Fritz O'Hare
1596152062
Excellent service. Great product.
We love our new screen porch.
And so do our pets. This is

...

perfect for the pug and two rescued kitties to watch the cranes.
Beautifully installed.
Thank you!!!

read more
Prompt and professional service and a reasonable price. Tito and Jorge did a great job!
Gulf Gate Rescreening performed several services with excellence. At first I got an estimate to

...

rescreen my pool after the renovation, but then we decided...

read more
We have used Gulf Gate Rescreening twice in the past few years. Once right after Hurricane Irma

...

and again today. Jorge and Tito arrived as scheduled, did the work quickly and expertly, and the price was less than I thought...again! I highly recommend this company!

read more
Reasonably priced professional techniciansI will definitely use them again
Jorge and Tito of Gulf Gate Rescreening just completed a job on our lanai/pool cage and we could

...

not be more pleased with their timeliness, the quality of their work and the extent to which they cleaned up before leaving. We are also extremely pleased with the reasonable cost for replacing multiple screen panels. We highly recommend Gulf Gate Rescreening.

read more
Prompt and professional.Reasonable .Repaired several panels in pool cage.
This company was recommended to me by a friend and I couldn't be happier I chose them for my

...

project. I just purchased a home and the patio are was not...

read more
Philip Vansco Jr.
1563310880
Felipe as estimator made a GREAT first impression on me. I wanted Gulf Gate Rescreening due to

...

Felipe's attitude & a very reasonable price for my screening. Thanks Frank & Daniel for a SUPERB service on my back sun room. Simply The Best!!

read more
This is my "GO TO" company. Incredible customer service and the installers go above and beyond do

...

a steller job. I highly recommend them. I have another project and look forward to working with them again in the near future.

read more
Crew showed up on time. Very efficient with their work, especially repairing screens in tight

...

working area behind bushes. Cleaned up all the garbage before...

read more
Gulf Gate Rescreening are extremely friendly and their customer service is impeccable. I had a

...

back porch screen and a front porch screen installed by them, and they have been very professional and helpful in their services.

read more
What an overall wonderful experience! Prompt in returning phone calls and scheduling appointments.

...

They did such a great job on my lanai screen. So happy with the job that was done and would highly recommend this company to anyone looking for re-screening!

read more
Jorge and Tito did a good job in replacing pool screening which had been removed in order to tent

...

our house for termites. They also rescreened a panel which had been damaged by an animal of some sort. Thank you very much for doing so well for us.

read more
Gulf Gate Rescreening came yesterday to replace several screens. They were professional, very

...

organized and got the job done quickly. I would highly recommend them.

read more
I could not recommend this company enough. I called a few other local companies, not one person

...

answered the phone or even returned a voicemail. Gulf Gate...

read more
Elizabeth H Pearce
1548942707
Jorge and Tito are the best! Thank you!
Finally the pool cage is whole again. Julian the installer/repair tech came out at 8AM and was

...

finished around lunchtime.Did a great job, and cleaned up all the debris.Highly recommend this company.

read more
Friendly staff, prompt service, fast, reliable work- will be using for future screen repair needs!
We just had a large screen room put on and we could not be more pleased with the price, the quality

...

and the friendly and professional staff. They arrived on time, did a great job and left no mess. All of our neighbors came over and complimented us on the room. We had to get a different sliding door than planned and they had one made to order and came back and installed it along with some neat handles that we requested. You will be happy campers if you hire this company to do your job!

read more
Gulf Gate fixed part of our screened lanai that had an opening. It was not an easy fix and they

...

did a very good job closing the opening and replacing the...

read more
ON time . did a great job very professional. and cleaned up. Thank you.
Great communication with estimates and scheduling...and beautiful work done by the installers.

...

Highly recommended!

read more
It was very nice working with them! Although it took over 6 months but finally got my beautiful

...

Pergola!Priced accordingly and always answering my questions!Nicole was my point of contact and she managed to make it happen!Thank you guys!

read more
Evona Poplawski
1505614905
Always the best. I have used this company many times, I manage properties and they are the best,

...

always on time always do the right job.

read more
What an awesome response. Called for a screen repair and they came out today and fixed it. Looks

...

great and more then reasonable price. Call them if you...

read more
Fantastic crew (Felipe, Jorge, Jonathan and Ed) great job. Highly recommend Gulf Gate Rescreening

...

and I will be using them in the future.

read more
I highly recommend this company, they did an exemplary job on my pool cage, it looks beautiful !If

...

you want the job done right the first time look no...

read more
Great price.great job.great people great purple team.
From the initial contact with Daniel, the sales manager, to the job being done by two very

...

efficient installers, we had a first-rate experience! We...

read more
Gulf Gate Rescreening knows only one way to do business...with the customer always in mind! Not

...

only was the work they did for me done well, but their...

read more
Easy set up and estimate. Reasonably priced. Workers arrived and worked quickly to repair 12 panels

...

in less than and hour and a half. Very happy and...

read more
Have used gulf gate rescreening twice now on 2 different properties and both times the reps

...

visiting the property have been very courteous and thorough....

read more
I have had Gulf Gate Rescreening take care of my previous home's rescreening on my lanai. They

...

were punctual and courteous. They got the job done when...

read more
We were absent from the premises when the work was performed. However, Gulf Gate send pictures of

...

the completed work before asking for payment and have...

read more
I first met Philippi to give us an estimate 3 weeks ago. He was so kind and explained everything

...

in detail what he was estimating. He actually waited for...

read more
Replaced a couple of screens. We will replace the entire cage after hurricane season and will use

...

them. Extremely easy to worth with.

read more
Next Reviews
Why should you choose us?
Our service model is simple: provide high quality work on gutter services at competitive prices.
Our free estimates are quickly provided and we can complete gutters installation services faster than you may think.
Let us know how can we help you...
We cover the whole Sarasota, Florida area. Contact us for more Info